As a general contractor for four generations, Ateliers Thomquin can help you with all your renovation and interior and exterior projects in and around Brussels.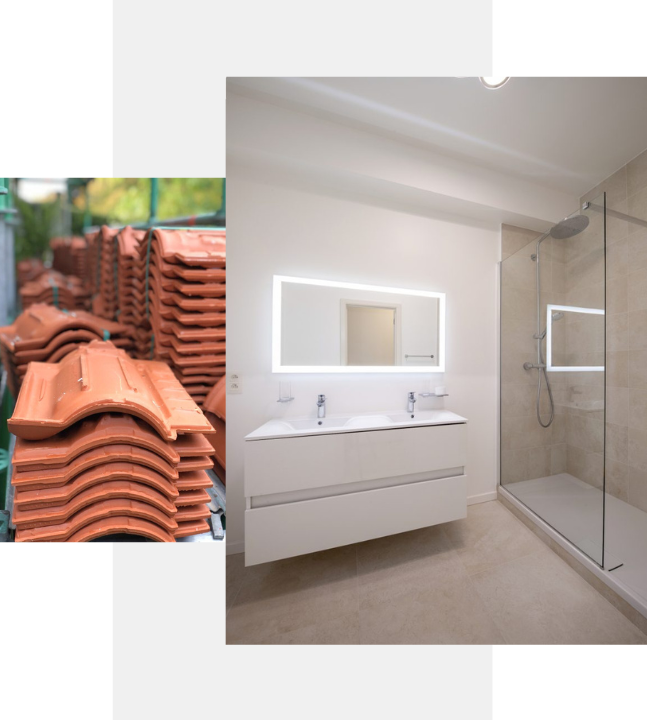 A contact at your service!
From structural work to painting, Ateliers Thomquin has a reputation for thoroughness, professionalism, meeting deadlines and a quality service. We offer a competitive, personalised quotation.without purchase obligation.
Let us help you transform your living space and contact us today.
For a successful renovation...

A family business for four generations
A family business for 4 generations, discretion, respect and rigour are our key assets. Surrounded by qualified craftsmen who carry out all the work according to the rules of traditional know-how, our teams are able to design everything from structural work to painting.

Preparing and coordinating work
Deadlines are contractual and respected. Site management is handled from A to Z by a single manager and contact person, Mr Eric MICHEL.

A global approach
We offer you solutions for renovating your home with passion and professionalism. We can guide you from concept to a fully personalized project. We can produce plans, 3D drawings and interior and/or exterior decoration advice.

General contractor
Versatile company approved in classes 1D1/1D13 and 1D25
Approved by the FPS Economy, we offer a complete service for turnkey or partial renovation work, building extensions, finishing and painting.
We are also approved for public tenders for private individuals, building owners and companies.

Clear & competitive quotes

Our free quotes are clear and delivered as quickly as possible. Good preparation is essential for a successful renovation or new build. Do you dream of a unique and exclusive renovation? Contact us and let us do the rest!

Construction & renovation projects
Thanks to a rigorous selection process involving a dozen skilled craftsmen and tradesmen, we can quickly take charge of your project, ensuring that quality, time and budget are respected.
They have placed their trust in us